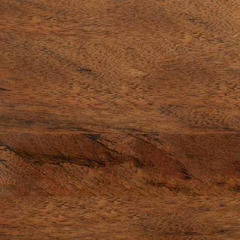 Acacia Wood
Compared to other types of wood, acacia is a relatively heavy wood and ,therefore, extremely stable and solid. From drought, to cold and wet weather, acacia wood is familiar with varying weather conditions. This insensitivity to external factors makes this type of wood particularly robust but also very resistant to fungi. Acacia is characterised by a caramel colour and light silvery reflections that adorn its natural grain. The structure of this wood is distinguished by its elongated grain.
Sheesham Wood
Rosewood, generally known as sheesham in India, is a precious wood. The exceptional features such as solidity, stability and longevity of this noble raw material, unfortunately rarely known in the world Western. Hardly any other tree species offers hard-sturdy wood like rosewood.The most striking feature of this wood is its unique grain. Also, it's rounded-oval lines, associated with visible grain and accentuated by the naturally evident colour variations within its structure make this wood quite exceptional and unparalleled.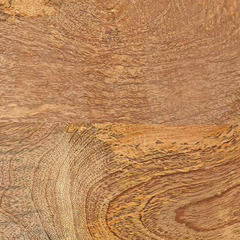 Mango Wood
Although mango trees are among the largest and most robust tree species in the world, their wood is rather delicate and light. As this fruit tree has only a limited shelf life to produce fruit, once this period has passed, the trees are used for other uses and in particular to produce high quality furniture.Mango wood has a mainly light tint but with some more brownish touches. Compared to other types of wood, its structure is characterized by a cracked and very rustic appearance.