Best Sheesham Wood Furniture Designs For A Sophisticated Living Room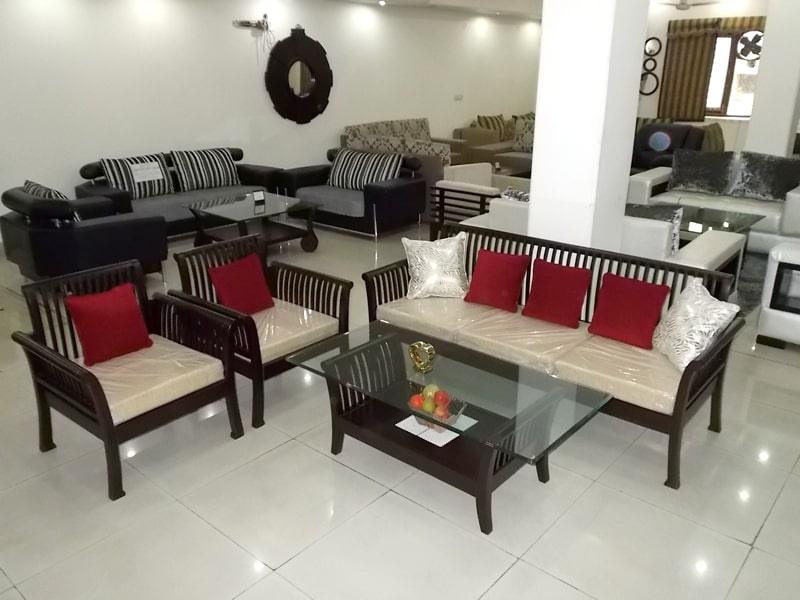 Since time immemorial, solid wood furniture has been acclaimed to be the best. It has occupied the centre stage in furniture industry and according to leading designers will remain so. This can be attributed to its durability , strength and aesthetics. In this short write up, I would like to shed light on what kind of designs in solid wooden furniture you can choose for each  room in your sweet home to give it an unparalleled sophisticated look. So let's set off to have a glimpse of some stunning designs that will sweep you off your feet.
The Aristocratic Living Room Sofa Set
Regardless of the size and location of your home, you want your home to be the best. Your effort and focus is that your living room should be the cynosure of all eyes. In this process, you try your best  to furnish, refurbish,organise and declutter. However, you need to concentrate on certain basics in order to totally transform and give a stunning look to your sitting room and that centerpiece is the sofa set.. A  exquisite sofa can make a statement by being the centre of attraction.
Here comes the necessity of having a solid wooden sofa set  and our favourite is undoubtedly, nothing else but Sheesham Wood sofas. It gives you that incomparable natural ambience in your sitting room and matching other pieces of furniture like the coffee table, side tables and the bar cabinets with the sofa set would make this room irresistibly elegant. Our favourite at Duraster is Ummed Solid Sheesham wood 3 Seater which,  with its 100% handcrafted and stylish design, high density and durable foam, unique and contemporary design is simply irreplaceable and has been the hottest favourite among our elite clients.
Sheesham Center Table
 Another significant strategy to adorn your living room is, as I mentioned earlier, mixing and matching the other pieces of furniture with the Sofa set. For instance,  the Elementary Stylish Sheesham Coffee Table on Duraster, with its sleek and minimalistic design, crafted by our proficient designers, would add the owner's signature to a contemporary, minimalistic ally designed living room combined with a sheesham wood sofa as the centre piece. This is the secret behind the completeness of a living room.
The TV Cabinet
Another piece of furniture which , without a second thought should gel along with the centre piece is the TV cabinet. Indigenously crafted Sheesham and Acacia Wooden TV units are the most wanted ones by Interior decorators in the furniture industry. The Rio Modern Sheesham wood 2 Drawer T.V unit,  for example,  at Duraster, simply is the best as it comes with storage space and is unrivalled due to its sleek, modern design and exquisite finish. Pair it with a rich, Sheesham wood sofa set and an elegant coffee and side tables and voila! you have achieved a incomparable natural earthy ambience in your drawing room.
The Bar Cabinet
Finally, the icing on the cake would be pairing the bar cabinet with all the other attractions in your living room, if you have planned to showcase your spirits in the living room. So, then go ahead and have a look at unique ,handcrafted buffet and bar cabinets like the Mehran Contemporary Sheesham Wood Bar Cabinet on our online store which is one of its kind in the market and will amplify the  settings of your room to an unimaginable level.
A last  but not the least thought !
You need not look any further if you are seeking the best and authentic, handcrafted Sheesham furniture to transform your living space . One of the most reputed furniture manufacturing brands in India, it is well known for its huge range of sofa designs, recliner sofas, TV unit, center table, coffee table, sideboard cabinet, shoe rack, king size bed with storage, wardrobe , dressing table, side table, study table, bookshelves, work from home table, dining table, chairs, patio furniture and many more.