The Ultimate Home Bar Ideas for the Perfect Host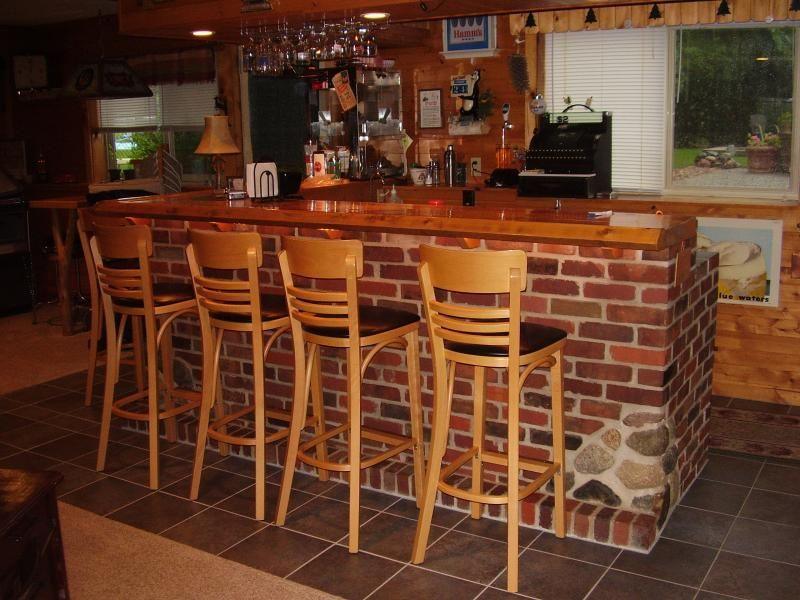 Imagine a room with a thrilling  feel and ambience. Can the furniture in a room create this effect ? Wouldn't you fall head over heels in love with such a room ? Here I am going to speak  about the bar furniture for your home bar.
Gone are the days of outdoor bar hopping due to the post pandemic period we are living in now. People now jump in excitement to unwind in the limits of their own lovely homes, sipping on their favorite mocktails in pajamas.  They go to any extent to just do whatever they love to and would help them  rejuvenate-play cards, listen to that soul-stirring music the umpteenth time or watch soccer. There is no better way  to end your day than by fixing yourself a cocktail and relaxing on a comfortable chair.  To top it all, if you are a party animal then its your 'way to go'. You can host any party or hangout and your guests will envy you for the wonderful aesthetic setting of your bar.
Allow me the honor of presenting some wonderful tips for your 'Home Bar'.
Location
With  a collection of humongous designs flooding the internet, designing a home bar is nothing short of a challenge. Well, the first thing worth noting here is you do not need an extra room or too much space to create your own, buzz out zone. There are enormous choices regardless of whether you want to set up a bar room or you wish to set up your spirits in any corner of your living space. Considering the space restriction of modern homes, this perfect corner  generally needs to be  small in size and deciding on where you would like to have it, depends entirely on the space available in your house. You could just add a Bar cabinet in your living or dining room or you could set it up in an outdoor space or a spacious balcony where you love to entertain your guests,
Once you decide on the location, your next step would be to stock it up and voila! you are ready to party.
Paint
Painting your home bar or your bar corner a  shade darker  is a sure shot inexpensive and effective way to give it a relaxing feel. If you are a minimalist practitioner, then using metallic hues in the bar corner or room will  help accentuate the minimalistic look.
Design and Aesthetics
No matter how small your bar corner or bar is , selecting a theme is a must. Matching it with the other accessories in the room  will sizzle it up. Let's have a peek into what goes into that adorable corner of your home that can be termed as  a bar room or bar corner, whatever you'd love to call it .
Bar Cabinets
Get a high by reveling in the praises your guests are going to shower on you, complimenting you for the choice of your bar cabinet. Showcase and store your prized collections. Go for a functional and tastefully designed bar cabinet which creates the perfect atmosphere in your room.  It's obvious that if you are confined by space then having a real storage vault would be out of the question . Again, the solution here is to go for a wall mounted rack.
Bar Trolleys
This would be the icing on the cake.  A bar trolley enables you to take your supplies  to any corner of your   home and enjoy the outcome.
Wine Racks
It is worth reasserting this crucial tip here. If you have a shortage of space , wall mounted wine racks will help you to elevate your party mood.
Bar Stools
Bar stool is a piece of furniture, mind you, which carries your signature. It represents your personality and offers you an opportunity to showcase it to your visitors.
Barware 
 After  the initial set up  you'd be needing basic barware such as shaker, strainer, jigger ,muddler, bar spoon, measuring tools, cutting board, knives, cocktail sticks, wine opener, bottle opener, corkscrew, and ice bucket, tongs and wine bucket. These could be neatly stacked on the bar cart or on the racks.
Glassware
The racks or the bar cabinet needs to be filled with essential glassware of different types such as  high balls, stemware, tall glass and shot glasses.  You could also consider  buying  beer mugs, old-fashioned glasses, champagne flutes, snifter glasses, red or white wine glasses and decanters, which could be stored in kitchen cabinets and can be pulled out when required.
So, it's quite apparent that furnishing  a nook as your bar or setting up a small room as a bar does definitely put extra effort on  your gray cells. Let your creative juices flow and if you experience any hiccups, we, at Duraster are ever ready to serve you as we have carved a niche for ourselves in the Furniture industry.